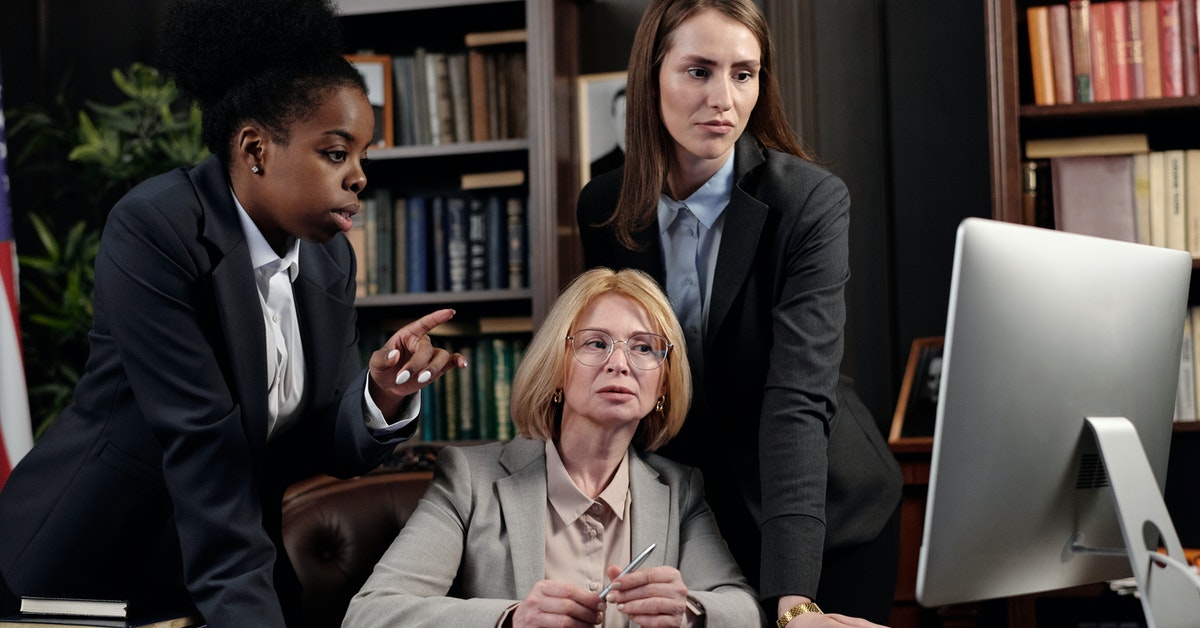 The Importance of SEO for Attorneys and Law Firms
So do attorneys really need SEO? Short answer: Yes!
What is SEO and why is it important?
SEO stands for search engine optimization which, in simple terms, means the process of improving your site and online content to increase your visibility on search engines for relevant keywords. There are many types of SEO including local, technical, on-page, and off-page each of which includes a wide array of tasks and requires a different set of skills. SEO is important because it helps your attorney site be seen online which increases the potential of your firm gaining new clients and revenue. 
Why should attorneys care about SEO?
The way consumers are finding businesses has shifted to relying mainly on the internet for research and discovery. According to the National Law Review, 96% of people seeking legal help use a search engine in their research and of those that visit a firm's website, 74% take an action on that website. Using the internet provides users (aka potential clients) a method that is quicker, easier, and more accessible than the alternatives (like asking a relative or searching through the yellow pages).
Therefore, in order for a law firm to generate new clients, its success relies on being seen on search engines (cue search engine optimization). More specifically, your law firm's site needs to be seen on Google since 92% of all searches (mobile and desktop) were on Google.
If your law firm's site is not on the first page of Google, it is highly unlikely to be clicked on. According to Moz, the first page of Google captures 71-92% of clicks from users with the second page far behind with under 6% of clicks. 
In fact, if your site is not in the top 3 organic results, it is extremely unlikely to be clicked on. According to Sistrix, the top 3 organic results have a click-through rate of 28.5%, 15%, and 11% respectively. The 10th position on the first page falls to an unsurprising 2.5% click-through rate.
How SEO Can Help Attorneys/Law Firms
As we previously discussed, if your attorney site is not on the first page of Google, or even in the top 3 organic results, then your site is highly unlikely to be clicked on.
Top professional SEO agencies like us can use our expert knowledge to improve your SEO and get you seen more by people, therefore, increasing the number of potential clients.
In summary, SEO benefits for attorneys and law firms include:
Outrank local competitors on organic searches and be seen by more potential clients 

Improve click-through-rate on your website

Drive lead generation (i.e. phone calls) through your site and Google My Business

Generate relevant, high-quality content that attracts new clients and establishes your knowledgeability

Generate more positive reviews from clients and improve your reputation

Convert new traffic from your website into leads

Establish your law firm as an industry expert and an industry leader
Why should you hire an outside agency to handle your SEO?
There are many different types of SEO that each require a different approach and a different set of skills and knowledge. The life of an attorney is already a busy one and you likely don't have the time to learn everything there is to know about SEO. That's where we come in. Our SEO experts will use our years of experience and help you improve your visibility online so that you can focus on the millions of other things the life of an attorney requires from you. Do our attorney SEO services really work? Well, you found our blog post, didn't you. 
When will you see results on your attorney/law firm's site?
SEO is an investment. You cannot expect results right away and any company that promises quick results is likely a scam or using dishonest tactics that will ultimately leave you worse off than where you started. It typically takes at least 4-6 months sometimes longer to begin seeing results but those improvements will compound over time so don't quit just as you are getting better results.
So again, do attorneys really need SEO?

In short, yes because if your attorney/law firm site is not being seen online, it's not being seen at all. SEO can improve your website's online visibility, therefore, increasing the chance of potential new clients and increasing the chance of converting those potential clients into actual clients. There are many complex aspects of SEO that can take years to become an expert at but don't let that deter you. Our SEO and marketing experts are here to help establish your law firm as an industry expert and industry leader. In just a few months, you will see your SEO investment begin returning results but that is just the beginning. Stick with us and we'll make sure your law firm keeps on winning the online battle against your competitors. 
No matter where you're located or what kind of work you do, we'll help improve your SEO and help your attorney/law firm's site be seen! Contact us for more information on how we can help your attorney site get noticed and turn views into paying clients.